Serial 1 Premium E-Bikes to Adorn No. 15 Tundra
MOORESVILLE, N.C. (Aug 25, 2023) — Serial 1, one of the industries most advanced E-Bike manufacturers have teamed with TRICON Garage (TRICON) to unveil a new-look Toyota Tundra TRD Pro for the Milwaukee Mile, partnering with Tanner Gray as the NCTS makes its return to the facility for the first time since 2009.
The unique design will proudly promote the American flag on the hood of the No. 15 Toyota Tundra TRD PRO, along with a patriotic red, white and blue color scheme.
"We are proud that the recent acquisition of Serial 1 will add more manufacturing jobs at our factory here in the USA" said Dion Reif, Executive Vice President Life Electric Vehicles, Inc.
This marks the third time a TRICON driver has carried Serial 1 on board this season, as the company partnered with Kaz Grala at Pocono Raceway and scored its highest finish of 14th with David Gilliland at Charlotte Motor Speedway.
The Clean Harbors 175 at The Milwaukee Mile will be televised live on FOX Sports 1 at 4:00 p.m. ET on Sunday, Aug 27. Radio coverage will be provided by the Motor Racing Network and SiriusXM NASCAR Radio.
To learn more about Serial 1 E-Bikes, or if you're Interested in Joining their Nationwide Dealer Network, you can find out more by visiting www.serial1.com. Fans can follow along on Twitter and Instagram at @Serial1Cycles as well as follow Serial 1 on Facebook.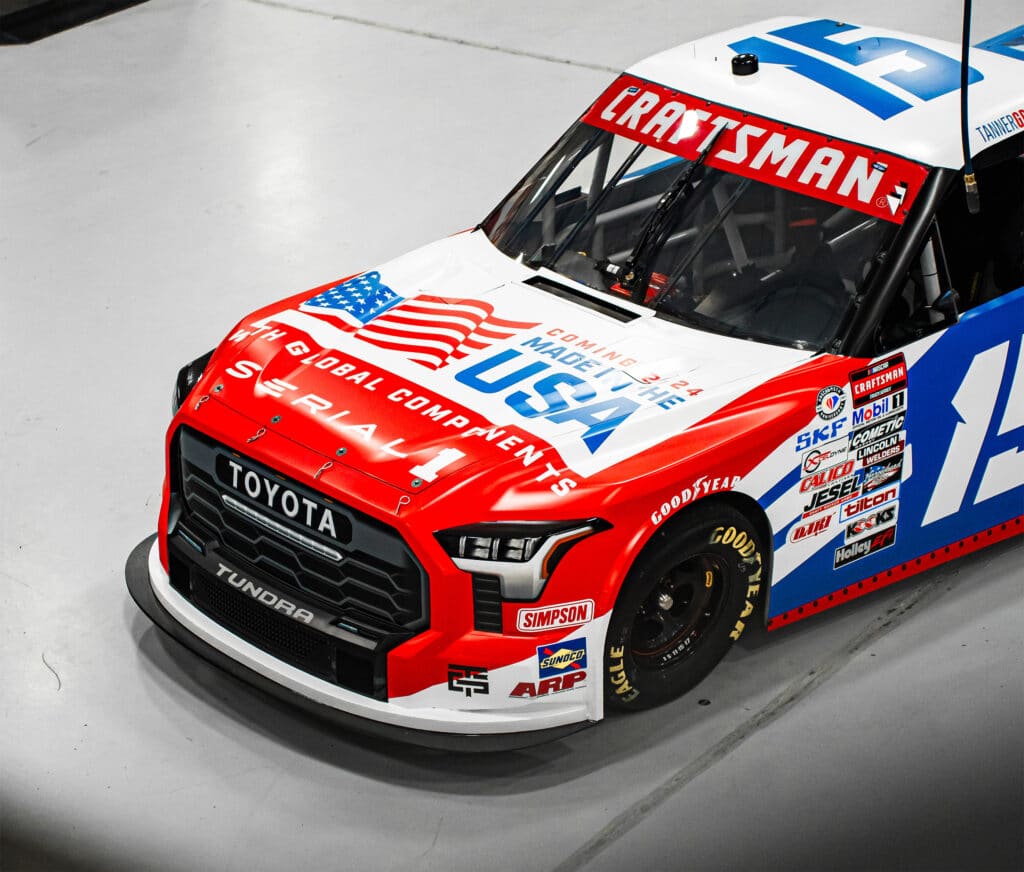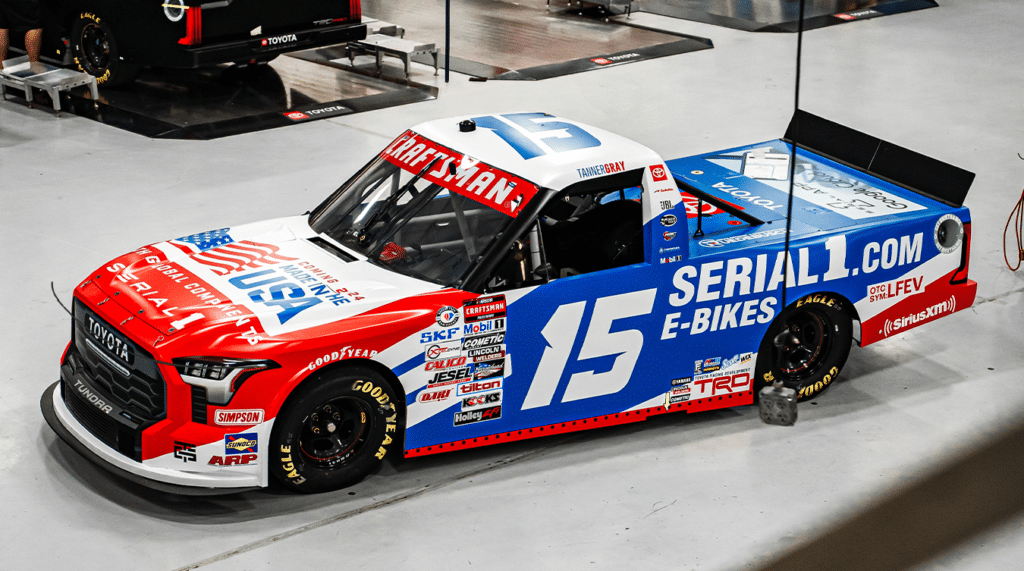 About TRICON Garage
TRICON Garage is Toyota Racing Development's flagship NASCAR Craftsman Truck Series organization. Under ownership by former NASCAR veteran David Gilliland and businessman Johnny Gray, TRICON is actively involved in three different industries – racing, fabrication and transportation. The team operates out of three buildings totaling 60,000 square feet in Mooresville, North Carolina.
About Serial 1
Serial 1 offers premium E-Bikes that are guided by intelligent, human-centered design and crafted using the most advanced bicycle technology available, to create the easiest and most intuitive way to experience the fun, freedom, and instant adventure of riding a pedal-assist electric bicycle. Serial 1 is currently under contract to merge with an affiliate of Life Electric Vehicles, Inc. (Life EV), bringing E-Bike manufacturing to the USA.
About Life EV
Life EV is a USA-based corporation involved in the design, manufacturing, and commercialization of electric vehicles, with a current emphasis on electric bicycles. Life EV manufactures its products utilizing free-trade zone processes in Broward County, Florida, with a United States Certificate of Origin. Life EV through its affiliates, including Life Electric Vehicles Holdings, Inc. (OTCPK:LFEV), was established to support and grow the E-Bike industry, bringing manufacturing jobs back to the USA.